LegUp LandinGear - Amazing!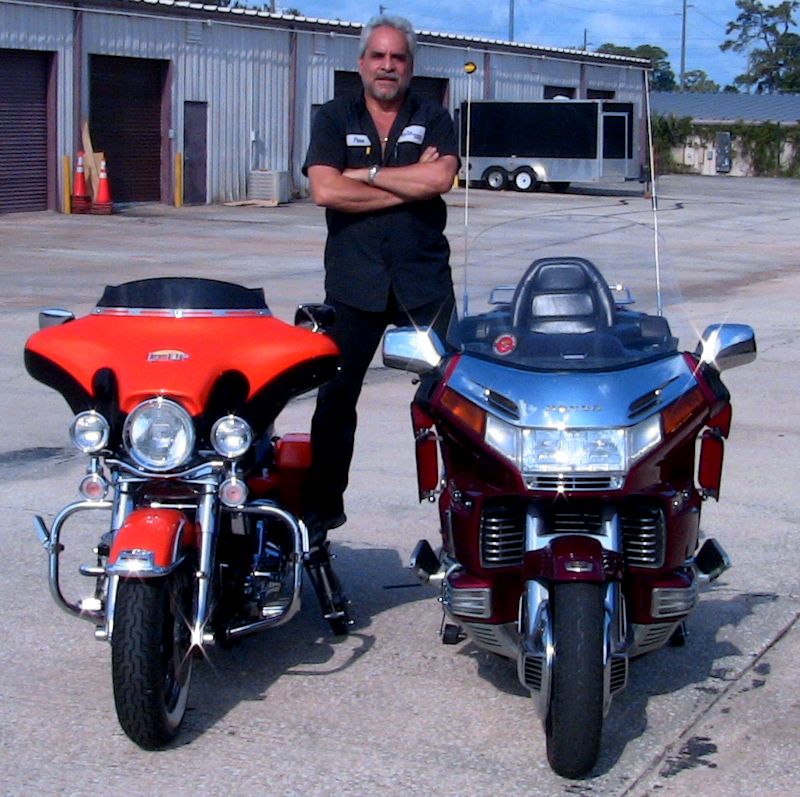 Do you sometimes have difficulty managing your bike at slow speeds? Backing up? With a rider? Many do! That is why we came up with LegUp™ LandinGear!
Our unique retractable stabilization system can help many riders stay on their bikes rather than giving up the sport they love, or resorting to a trike. Using a computer and a pair of pneumatically controlled wheels, LegUp™ deploys these wheels (if desired) as you slow to around six MPH, and automatically retracts them if you accelerate over that speed.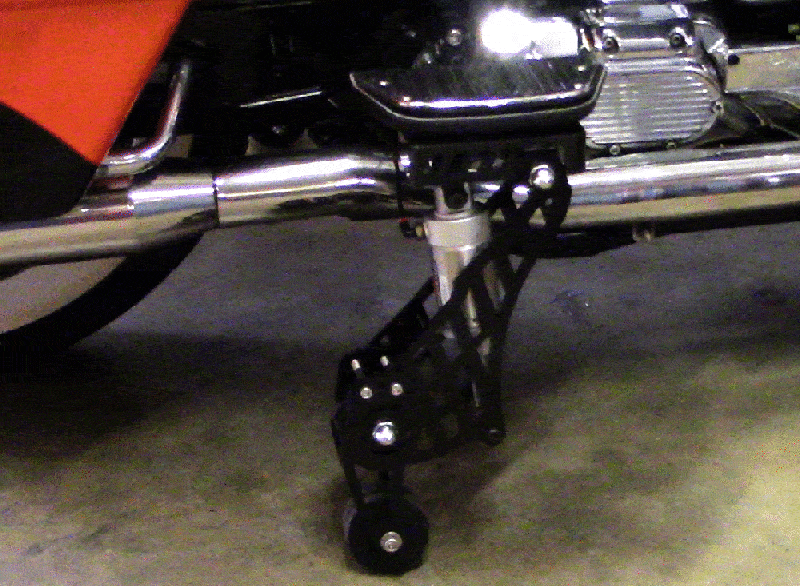 Watch as the LandinGear is deployed via an on-board compressor, and retracts via strong springs.
The entire process is computer controlled. LegUp Landingear is Available for a number of models.